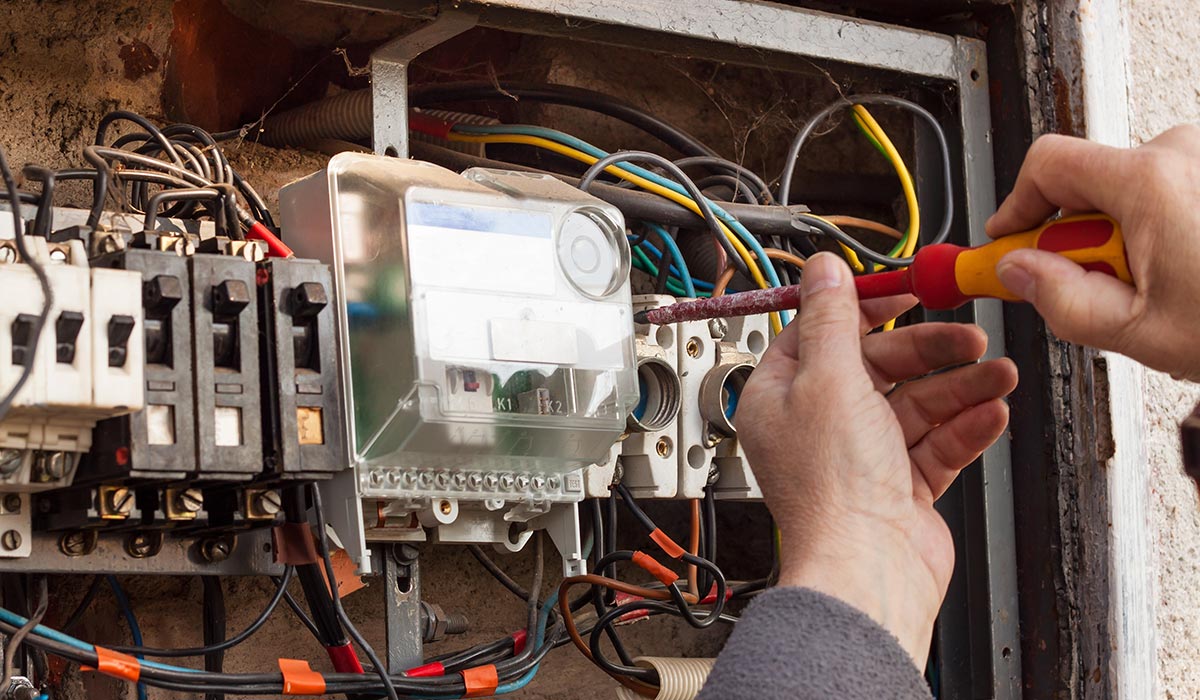 Have you just moved into an old home that you want to remodel? Perhaps you've been living in your current home for many years and you haven't once got your wiring system looked at? If so, your home does need to be inspected as the electrical wiring system may need to be upgraded.
A large percentage of fires are caused by electrical wiring so by you're potentially putting your safety and that of your family's at risk by not repairing the wear and tear and faults that have appeared in your wiring system over the years.
The following are some warning sign that your wiring needs some TLC sooner rather than later:
Faulty wiring – Dimming or flickering lights can be indicative of an issue with the current wiring.
Regular trip breakers or blown fusers – if the circuit breaker is tripping regularly then this could be a sign that there is something wrong with the wiring. With older houses, it could be a sign that the electrical system is overworked.
Burning smell – electrical fires can start with no other warning sign than a burning smell so be sure to call an emergency electrician if you notice a burning smell.
Large scale home renovations – most older homes were not built for the electrical demands our modern devices and technologies puts on the wiring.
Aluminium wiring – no longer used in newer builds, aluminium wiring doesn't automatically require a rewiring project but it can be a cause of electrical issues as the house ages.
Plugs overheating
Loose outlets
Sparks from an outlet when plugged or unplugged
Broken insulation
Electrical shocks when touching a plug or cord
It is not always the case that a fault will be evident, sometimes there can be faulty wiring without any signs – especially in older homes. If your home fits any of the below criteria it might be worth getting the opinion of an expert electrician to assess any risks.
If your home is older than 40 years
Do you rely on extensions cords for power
If your home has aluminium wiring instead of copper
Have you upgraded the house with improvements and new power intensive appliance but relying on an old wiring system to sustain new demands on the system?
Things to consider when rewiring your house
Carry out an electrical audit. Draw up a list of all the devices you use in your house and where. Identifying the main sources of power demands will help you identify the needs of a new wiring system.
Modern wiring doesn't carry just electricity as wireless systems are becoming more accessible, cheaper and more sophisticated. It might be worth questioning if you want to run data, fire and security in addition to electrical wiring.
Draw up a contract with your electrician; specify the requirements in writing before undertaking the project so everyone is clear on all aspects of the project.
Allow room for the unexpected – especially with older houses it is more probable that unforeseen issues may arise once any major work is undertaken.
Do your homework when selecting an electrician. Older buildings are more complex so make sure whoever you engage to carry out the work is fully capable.
The biggest risk of not rewiring your home is a fire. Rewiring your house if it is required will increase safety, minimise risk of a fire and will also increase the value of your home if you are considering reselling.