Your local electrician in the Hills area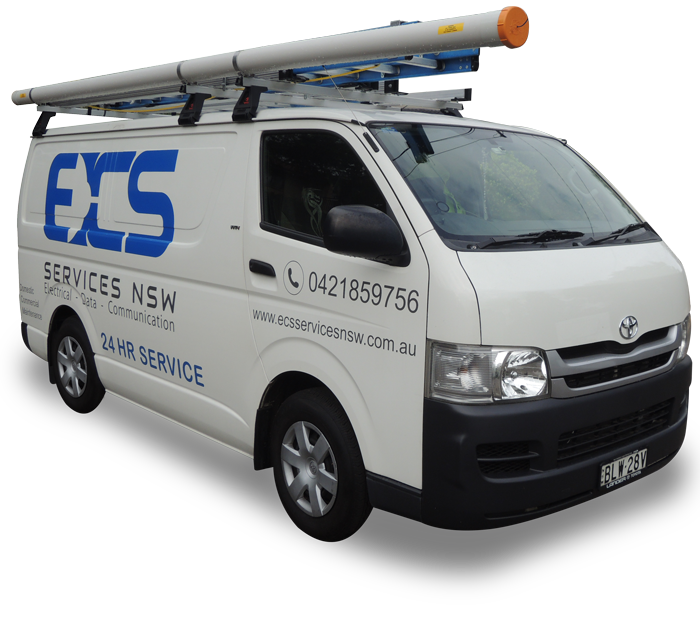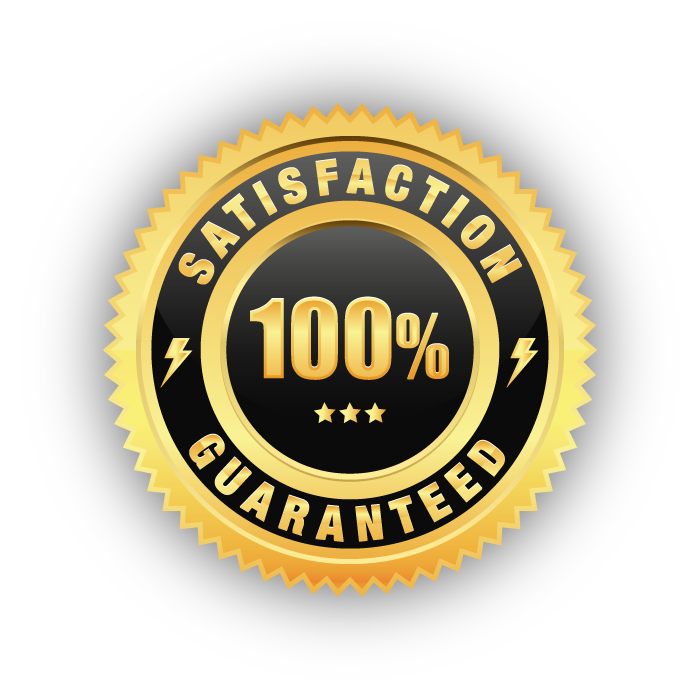 Why work with ECS Services NSW?
At ECS Service NSW we are fully Licensed and Insured electricians. We cover all aspects of Electrical, Data and Communication at your house or business. Our quality of work and eye for detail is always an integral part of our daily routine. We pride ourselves on service and always putting our customers and clients first
More about us
Book now!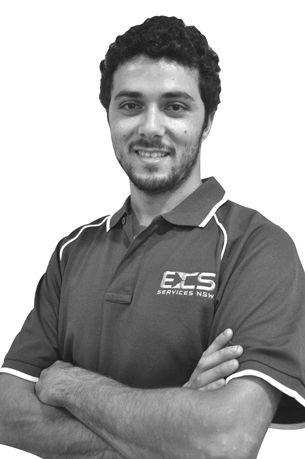 Edward, Director and Lead Electrician
All major credit cards and EFTPOS accepted
Our most requested electrical services for the Hills area
Have a read of the common electrical services we offer to our customers in your area. If there is something not listed below, please call us on 0421 859 756 or fill out our call back form to have a chat.
Lighting Installation
ECS Services NSW covers all your lighting requirements. From downlights to chandeliers, dimmers to weather proof lights, ECS Services NSW can install or replace whichever light you need. Our experienced and professional electricians can respond to your home or business 24 hours a day, 7 days a week for any lighting emergencies. All ECS Services NSW electricians are equipped with state of the art products.
Book now!
Powerpoint Installation
Do you find that there are never enough powerpoints in your bedroom, kitchen or office? In our ever developing technological world, it seems like everything needs to be plugged in. ECS Services NSW can install powerpoints in existing homes or offices or utilise our services in your new development. Call ECS services NSW now for the installation of your powerpoints!
Book now!
24/7 Emergency Services
ECS Services NSW are available 24 hours a day, 7 days a week for all your electrical emergencies. Electrical storms, short circuiting and blown fuses can leave you without electricity and if this happens outside of normal business hours you might feel lost. ECS Services NSW' professional electricians will be there quick smart to solve your electrical fault as soon as possible!
Book now!
Fault Finding
You might think a flickering light is simply a nuisance and nothing more. In actual fact, it could be related to an electrical fault which also presents as sparking powerpoints, 'zappy' appliances or general loss of power. This is dangerous and needs to be rectified for your safety and the safety of your family or employees. ECS Services NSW will come equipped with the latest equipment to diagnose your electrical fault, quote you completely and you'll be on the way to having the issue resolved promptly.

Book now!
Phone and Data Installation
If you need a new phone, ADSL or LAN line installed in your home or office then you need to call ECS Services NSW. It is essential to have these lines installed by a professional to prevent future faults or cause issues with other electrical equipment. Static phone line or internet continuously dropping out can be quickly and efficiently diagnosed and repaired by our thorough and professional team. We also specialise in network cabling, wireless access points and any other electrical need you might have.
Book now!
Smoke Alarm Installation
It is imperative that all homes and offices are fitted with smoke alarms. Fires are an all too common occurrence to not have the necessary safety precautions in place. They are required by law to be installed on every floor and positioned so that everyone will be able to hear it should it sound. ECS Services NSW will ensure all smoke alarms are placed appropriately where they won't be affected by air flow and educate you on proper upkeep of your alarm to keep your property safe.
Book now!
Surge Protection
A power surge can affect the longevity of your electrical equipment. An electrical storm can cause a lightning strike or cause a tree to fall on power lines leading to a massive surge which can immediately damage all devices plugged into it. Smaller surges happen more frequently, cause less damage but gradually deteriorates the device plugged in to the powerpoint leading to unsafe electrical devices or the breakage of the device altogether. At ECS Services NSW, we provide the latest technology in surge protection from voltage suppressors to complete shut off of power if maximum voltage is reached, all with indicator lights to show power levels. Call us today to arrange surge protection solutions.
Book now!
Hear from some of our local customers…
Very happy with choosing Edward to do my electrical work. He arrived on time, kept me updated all through the job and cleaned up after finishing. A pleasure to deal with.
Edward was great to deal with. Extremely pleasant both on the phone and in person. He turned up on time and completed all the work that needed to be done in a timely and efficient manner. Very happy with the quality of service and the price. Would highly recommend Edward.
Honestly one of the most genuine, hard working, and reliable tradesmen I've ever met.After 4 days of dealing with inferior electricians who either don't get back to you after you call, or don't show up when booked it was a breath of fresh air to finally find someone I rely on.I would definitely recommend Edward to anyone, I'll definitely keep his number, and use his services again in the future.
Great service, honest and fair price . Would definitely recommend and will be using again. THanks Edward for a good job
Ed is the best! Very reliable very kind, very knowledgeable! I will recommend him to everyone I know.
This is the best local electrician i can find. Ed is very helpful and quick to respond. I had a entire house power outage due to storm last late friday, he is able to respond my requests quickly, isolate root cause and provide options. Ed has a very great attitude and go extra step to help negotiate with local power suppliers help restore the service. What i can say it is, use this company, you wont regret!
Very efficient, helpful and friendly service. Fixed multiple issues in under half an hour. Thanks so much.
Edward is friendly and did what I asked in a quick and professional way, and tidied up the areas after work. Happy with the result!
Fixed the problem over the phone. Nice service. Really helpful. Thanks Edward!
Had a emergency Saturday 6pm mains power out. Called this company and spoke to Edward. We both came up with what we thought the problem might be and Edward came out about an hour later to confirm that the cause was indeed a hot power point. Meaning the power point had a dead short and was fried. This is how house fires start, power point replaced as well as a hallway faulty light socket $340 later and all was powered up once again to service our needs. Quality work, well done Edward✅
Really fantastic, quality service. Quick and comprehensive response to my initial online enquiry. Job done within two days of making contact. Great professional service with real care and time taken to ensure the works were both compliant and as per our request. I absolutely recommend Edward.
We recently used Edward and his team for all the electrical in our new home. Every step of the way Edward made us feel very comfortable and advising us of all the requirements we may have missed, from designing to installing. He takes pride in all his work and has a very good eye for detail. I will be definitely passing on his details and referring him to anyone who may require an electrician. Thanks Again Edward! L.Alice